By Pisamonas
14 June 2018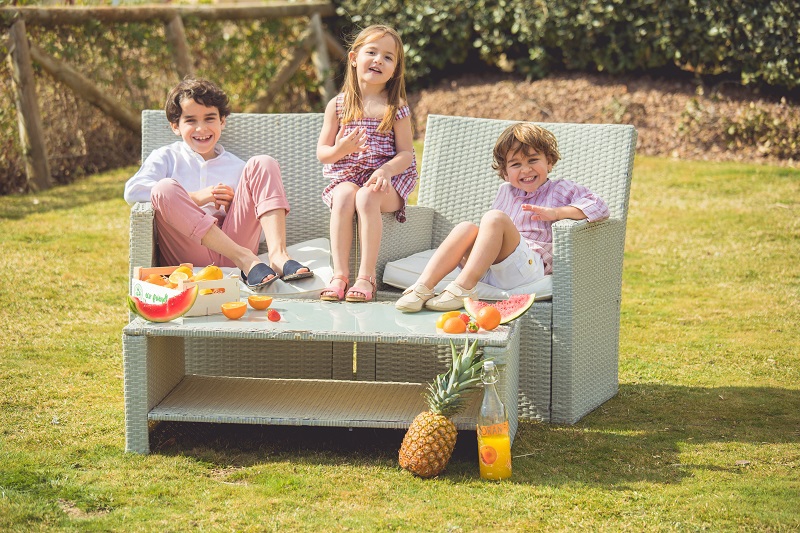 Enjoy quality time with your family with our Spring Summer Collection
Whenever we talk about children's nutrition, we have to remember to take the importance of a good breakfast into account. It's the first thing that that kids eat after a night of fasting and means they can take on the morning with the energy to make it through till lunchtime!
Among its many other benefits, breakfast helps to boost brain function, which is so important considering all the hours that they spend at school. It reduces their stress and anxiety, strengthens their defences and is one of the best ways of combatting childhood obesity. If they eat properly first thing in the morning, they'll be less hungry at lunchtime, and they'll also have burned off the calories they eat for breakfast.
As you may know, a good breakfast should be made up of milk, cereal, toasted bread (carbohydrates) some kind of protein, like eggs, and, of course, fruit!
Whether it's as whole fruit or in juices or smoothies, fruit is vital for good childhood nutrition as it contains all kinds of the nutrients that they need to be strong and healthy. How do you know which ones have the most vitamins in them? It's easy! The most colourful fruit are the best! Look for the ones that have had the most sunlight, and those that are in season!
Because of that, and taking advantage of the arrival of summer holidays, meaning that everyone has more free time to spend with their family, here at Pisamonas we've got some tasty smoothie and milkshake recipes that, as well as being delicious, are the perfect way for your little ones to enjoy fruit in a different way!
The best part? Making them together! Encourage your kids to help you prepare them! It'll make them feel grown up and responsible, and mean they'll enjoy drinking them even more!
Now they're ready to seize the day! Nourished and, of course, in their Pisamonas shoes!
Espadrilles with ribbons and crochet to match your strawberry smoothie!
Kit out your little girl with our beautiful Valencian-style espadrilles with ribbons and crochet, and she'll be ready to make this beautiful strawberry smoothie!
Ingredients:
-5 large strawberries
-1/3 banana (best if a little brown)
-1 natural yoghurt
-1 dash of milk
-2 teaspoons of sugar or 1 teaspoon of honey
-2 ice cubes
-Whipped cream
Preparation:
Peel and chop the banana, wash the strawberries and remove the stalks (you can ask your kids to do this!). Blend the fruit with the rest of the ingredients and add two ice cubes into the blender to give it that extra smoothie-touch. So refreshing! The finishing touch? Whipped cream!
Metallic effect girls' ballet flats... to make your watermelon smoothie!
Metallic linen ballerina pumps
To make a good smoothie, you need to get comfortable! At Pisamonas, comfort and style always go hand in hand. Our metallic linen ballet flats are children's shoe that will mean, as well as being comfortable, the most stylish members of your family shine wherever they go. But before you leave the house, let's whip up a delicious watermelon smoothie!
Ingredients:
- 1 slice of watermelon (seedless),
- 1 ball of vanilla ice cream,
- 1 glass of milk,
- 1 teaspoon of sugar.
Preparation
Cut the watermelon into cubes, blend it with the ice cream and milk and add sugar at the end.
Classic children's espadrilles for the most traditional milkshake!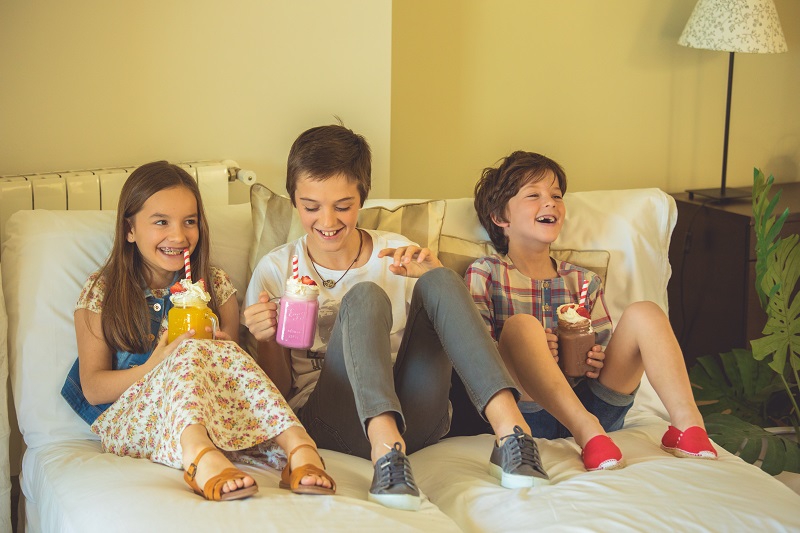 Left: Sandals with Gel Insoles Centre: Distressed Lace-Up Canvas Trainers Right: Espadrilles with Elastic Band
If there's one kind of children's summer footwear that never goes out of style, it's the espadrille. Comfortable, versatile and easy to match with everything, every summer they become a wardrobe essential for young and old. A summer staple, just like a good chocolate milkshake!
Ingredients:
-1L of milk,
-250 g of chocolate for desserts,
-Brown sugar
Preparation
Melt chocolate in the microwave or a double boiler. Mix it in a bowl with the milk (cold) and the sugar. Blend together, and away you go!
Girls' fashion shoes, perfect for enjoying a trendy smoothie!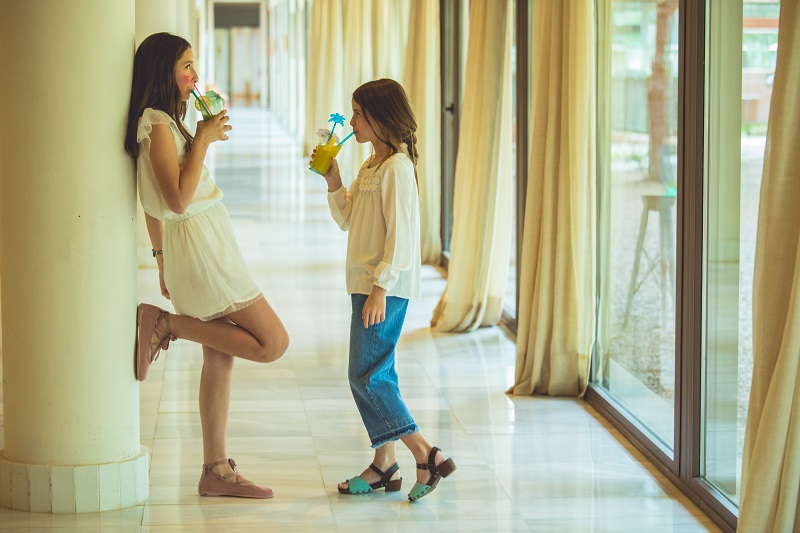 Left: Suede Effect Ballet Pumps Right: Suede Sandals Wood-like Soles
To make one of the tastiest smoothies out there, you've got to look the part! Get your daughters a pair of our best shoes for women and children from our Spring Summer Collection.
These spartan suede-effect ballet flats with will enchant both mothers and daughters! They're available in sizes 25 to 40, so you can go for that mummy&me look!
These suede sandals with wood-type soles are selling fast! From sizes 30 to 38, you've got four super refreshing colours to choose from: yellow, salmon, taupe, or mint green. To cool down, try this tropical smoothie. Take note, because your kids will like it just as much as their Pisamonas shoes!
Ingredients:
- 6 strawberries
- 1 banana
- 1 kiwi
- 1 cup yoghurt
- 1 cup of fresh orange juice
Preparation:
Blend ingredients until well mixed. Add two ice cubes to make your smoothie more refreshing!