By Pisamonas
26 December 2017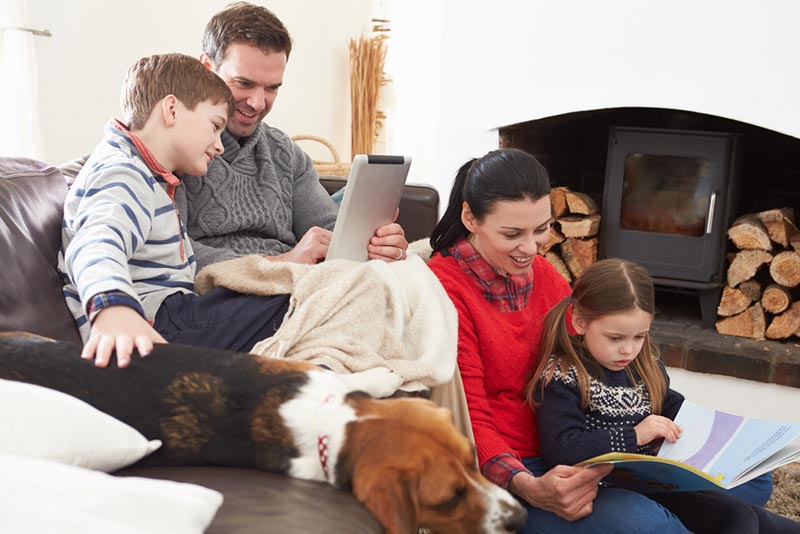 Enjoy this Christmas with your children by creating your own Christmas traditions
Christmas is almost here and we all have more free time, especially our children. At Pisamonas we have made a list of 4 Apps that will help you enjoy Christmas with your family and create new Christmas traditions.
We have prepared this list of Apps to help you enjoy some family time and keep the little ones busy during the long evenings. In a few years' time the memories you create will be remembered fondly by your children.
- ElfYourself: This has become a classic and you have most certainly used it yourself before. It's a very simple App, you just upload family pictures, you choose the music and you turn into dancing elves! You can choose your own music, the elf outfit and you can then share it by email or WhatsApp. The children will have lots of fun seeing their parents or grandparents dancing to the Christmas carols and you can all laugh together during the Christmas family gatherings.
- Christmas Cards: As the name suggests this simple App helps you make Christmas cards that you can then share on different media, or print and send them by post as a traditional Christmas card. You can choose different designs with Christmas trees or the Nativity scene; choose the colours, the background or add greetings to your card. It's a fun way to spend some family time together.
- PNP (Portable North Pole): We love this App because it's a direct link to the North Pole. Children will be able to talk to Santa; he'll ask them questions about their behaviour, whether they sleep early, if they eat fruit, etc. A highly recommendable App especially for those children who are a little more difficult to control and who need to share with Santa their mischiefs before the 25th.
- Countdown Star: This App is for those who wish to start get into the Christmas spirit early on, the App is a countdown to Christmas. You can enjoy a snowy background, listen to Christmas carols or see Santa getting presents ready with the help of his magical elves. Day by day you can open each of the windows of this virtual advent calendar. It is perfect to get into the Christmas mood. The single drawback is that it's only available in the App Store.
These are our recommendations, but don't forget to use your imagination during this holiday season, it is often the most fun thing to do and what keeps children busy. You can do crafts with the different materials you have around the house, build a puppet or a kitchenette with the box the new microwave came in, or simply buy some paint and decorate your own porexpan balls as ornaments for the Christmas tree. Board games are a classic which come back every Christmas; don't forget to look for those that suit your children's age best.
During the holiday season don't forget that the best legacy you can leave your children is the time you spend with them. As well as playing, creating and sending, don't forget that old traditions can also help you enjoy some quality time with your children: going for the traditional hot chocolate with churros, seeing the Nativity scenes in the display windows, stay out late to see the Christmas lights, set up the Nativity scene or the Christmas tree at home, watch some classics on TV… etc. But above all, spend time together, since that is probably the best gift you can give your children this Christmas. That is something they'll never forget!
Merry Christmas with Pisamonas