By Pisamonas
12 April 2018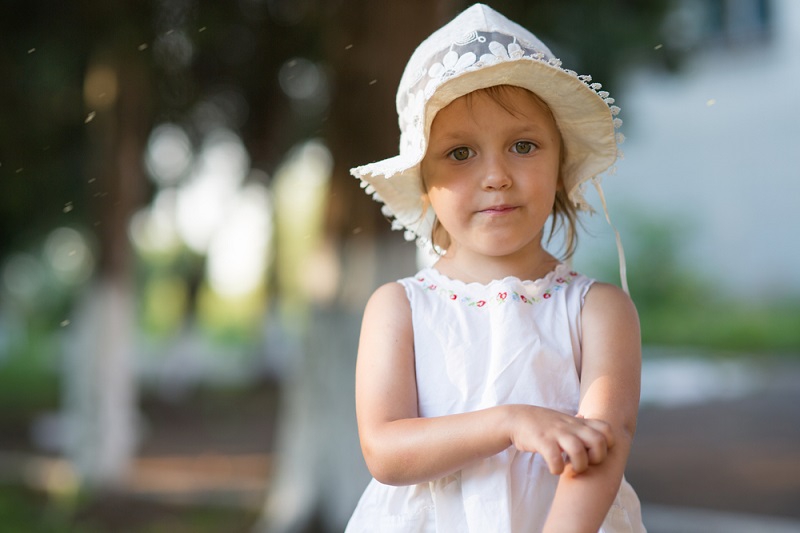 What is dermatitis?
Atopic dermatitis is a chronic and autoimmune disease characterised by dry skin, reddening in specific areas and strong itching. The intense itching causes children to vigorously scratch the affected areas, causing the appearance of scabs. This leads children, especially the youngest ones, to express their discomfort by crying.
In general, the areas which are most affected by this condition are the face, neck and the folds of the body: back of the knees, inside of the elbows, armpits, etc.
What are the causes?
As we were saying, atopic dermatitis is a disease which is not caused by any external factor, it is an autoimmune condition, so there is nothing you or your child can do to prevent it. There are situations which favour the appearance of outbreaks, but the body itself is ultimately "responsible" for the disease.
Remedies and treatments nowadays are aimed at alleviating the consequences of this complicated disease, but in no case do they target its causes.
When does it appear?
Most patients with this condition develop it in the first few following birth and in 90% of the cases diagnosed in Spain, it appears before the age of one.
Although, as we've said, this disease appears with no specific cause, it also disappears for no reason. And we've got good news: almost 50% of cases are cured before the end of the teenage years, so it is primarily considered a disease related to childhood.
How to prevent outbreaks?
As we've already mentioned, atopic dermatitis appears and disappears spontaneously. Your child can suffer two outbreaks in a week and then not suffer one in years. Many studies agree on various scenarios which help minimise the appearance of eczema:
1. Keep a constant temperature at home; don't keep your child too warm, sudden temperature changes and excessive sweating favour outbreaks. It is better to keep the house at a steady temperature of about 20ºC, both in winter and during the summer.
2. Keep humidity under control. Excessive dryness and central heating with hot air noticeably worsen the condition. If your house has a very dry environment, you can use a humidifier or surround yourself with plants to increase the humidity in the air. Resort to natural remedies and avoid chemical ones, this will be more beneficial for your child.
3. The sun is your ally: take your child out for walks in the sun (always using protection). The sun naturally dries eczemas, without the need for chemical products.
4. The more natural the clothes your child uses, the better. Avoid synthetic fibres. The 100% cotton label is your best friend during his or her childhood, especially for underwear.
5. Use hypoallergenic washing powder, ideally without perfume, and the smallest amount possible of fabric softener, if any at all.
6. Convincing children not to scratch is difficult, but with a few tricks you can minimise the consequences: make sure their fingernails are always short, that they're hands are clean, etc. This will help reduce the harm they can inflict on themselves.
How can I help my child?
Children with atopic dermatitis often feel exasperated, especially when they are very young and can't explain what's wrong with them. Be very patient with your child and help him or her by applying creams recommended by your dermatologist, a special emollient moisturiser and large doses of patience and affection.
Treatment
There are two different types of treatment, when your child has eczema and for those periods in between outbreaks.
During "downtime" it is important not to bathe your child every day to avoid excessively removing the layer of defence cells of the skin. When in the bath, use natural shower gels, with no parabens or perfumes, and using warm water. Most importantly, use the cream recommended by your paediatrician or dermatologist 2 or 3 times a day all over their body. There is a wide variety of creams available, but only experience and use will help you find the one that best suits your baby's skin.
When eczema appears, the treatment you have to follow is the one prescribed by your dermatologist. The most important thing to do is to keep the body well moisturised and, depending on the outbreak and the medical criterion, the treatment may include the use of drugs such as antihistamines or corticosteroids which are applied locally to alleviate the symptoms. Always check with your doctor to find out what is best for your child.