Free shipping, exchanges and returns
Telephone, email or WhatsApp
The New Pisamonas Autumn - Winter Collection 2017
Print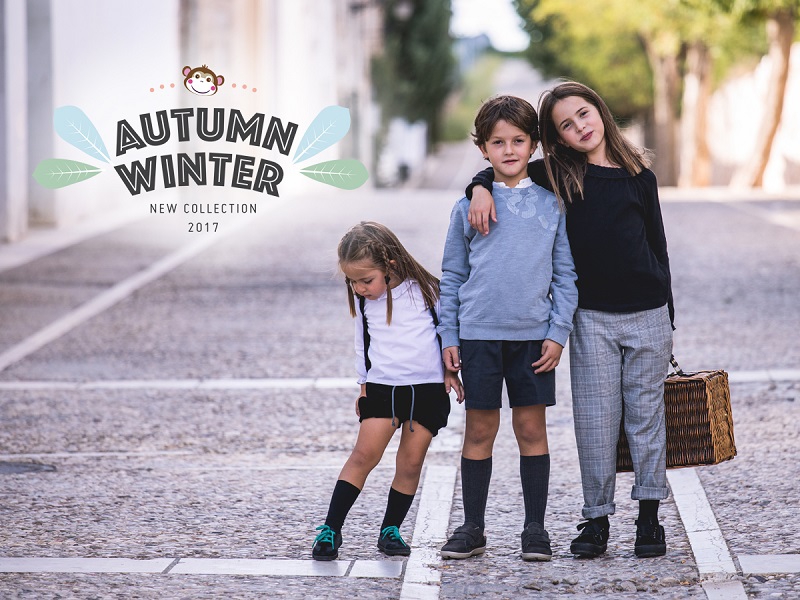 W
e're here to help you get set for the autumn with lots of new styles and colours!
The cold weather already seems to be here to stay, the days are quickly getting shorter, everything seems to be fading away leaving a sad sort of feeling behind. But here at Pisamonas we couldn't be happier: our new collection of children's footwear has just hit the shelves!
Our Autumn - Winter Collection comes packed with all the season's top trends and our children's footwear and accessories will help you put those essential finishing touches to your kids' coolest looks. And to your own too!
Our new collection is a treasure trove of bright details, fringes, stars, fantastic combinations of colour, and with kids' boot and shoe styles just like the grownups'... and all this without putting aside our prime aim: to bring you the ultimate combination comfort and style..and at unbeatable prices!
The Essence of our New Collection
Falling of the leaves, sudden cold snaps, the last rays of afternoon sunshine, days out in the country, jumping in puddles ... our new styles have been created especially for you to enjoy the new autumn season.
Close your eyes and imagine this: an outing to the countryside with the family, kids having fun in the open air, running about, sharing secrets, enjoying being with friends, jumping around and breathing in the fresh air. And all this whilst sporting the latest fashions in footwear. Are you getting the picture?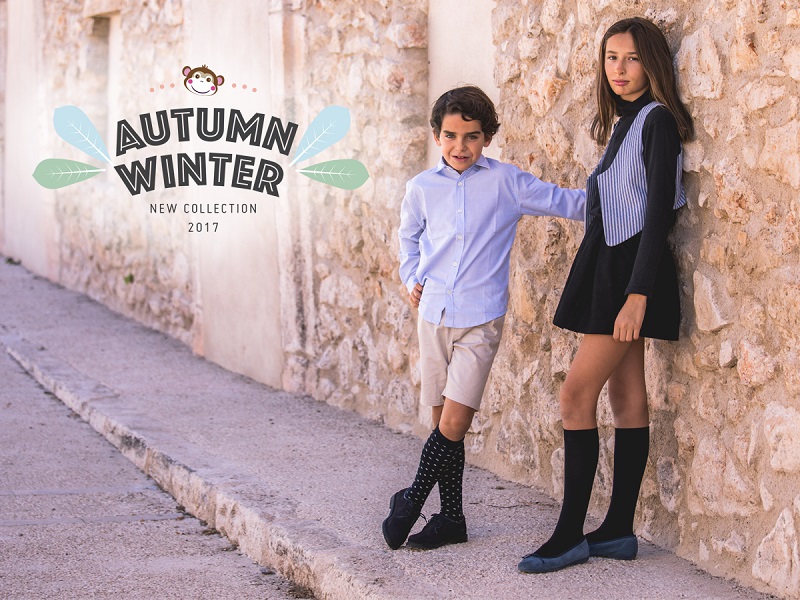 The Inspiration behind the New Pisamonas 2017 Collection
Nature has inspired our new Autumn - Winter collection, because at Pisamonas autumn takes us back to our childhood: the countryside, the land and the people we remember... that's why we've been on an adventure with the kids: to get back to our roots.
We wanted them to create their own memories, in the beauty of the natural environment, so that in the future they too will have places to return to.
We encouraged them to create their own adventure story, to throw stones, to run in the lanes and to enjoy the peacefulness that we miss out on so much in our day to day lives.
We've designed our collection with everyday life in mind. For schooldays and endless weekends, for enjoying living life to the full and being out of doors.
If you too want to get back to nature, you just need to get some comfortable clothes and the best kids' footwear from Pisamonas ready for their daily adventures. As well as all this, we also wanted to celebrate the opening of our new stores . Because 2017 has seen the start of our shoe store expansion programme in Spain. So in this collection, you'll discover that pastel colours are an outstanding feature, just like in all our stores.
The main features of our New cCollection
We've already mentioned that this season comes packed with new must haves for everyone and all the top trends of the season are present in our new Pisamonas range.
Velvet makes a comeback to your shoe closets, with a strong presence in Mary Janes, ballerina shoes and sneakers, so soft and warm that children and adults alike love them. As we already said, our new collection is just bursting with brightness. Glitter is back in force and there are new colours in our boots with glitter heels and bright stars adorning our ballet pumps and boots.
For cold days, faux fur is a must! Don't miss out on our new, black, faux fur sneakers in sizes 31 to 41, just perfect for a totally trendy Mum & Me look..and our sheepskin-style turnover boots, lined with faux fur, make really cosy feet a sure thing.
Not to mention the lovely shades of blue for both boys and girls, the sailor stripes decorating many of our accessories and the palette of pastel colours in earthy tones like salmon, mustard and pearl that give this winter a really inspiring touch.
And to finish off the most innovative looks, there are tassels and Indian details on our ankle boots, loafers and boho-style boots that will become your daughters' favorites! Ultimate boho-style chic! Because being a kid isn't at odds with being fashionable!
Classics styles always come back in! And our safari boots with laces are the perfect example of this. Fourteen colours and a wide range of sizes for adults and children: the really difficult thing will be choosing which ones you like best.
Enjoy the season! Enjoy the latest Autumn and Winter fashions! Enjoy Pisamonas!