Ballet pumps, ballerina bow shoes, Mary Janes… the same or different?
Ballet pumps, ballerina bow shoes, Mary Janes… the same or different?
What's the origin of each one, and how can we tell them apart?
What woman or little girl doesn't have some type of ballet pump in her wardrobe? These shoes have become a basic for any occasion. They are faithfully reflect the fact that fashions are not always made on the catwalks, but sometimes on the streets, from everyday use. When being feminine meant always having to wear high heels, the
ballerina bow shoe
arrived on the scene, to prove that elegance and comfort can go hand in hand. And that's how this type of flat shoe came to conquer the hearts of women and designers all over the world. The
ballerina bow shoe
hasn't just become an essential item in women's daily fashionwear, but can also be worn on special occasions, with wedding and even bridal pumps now being made for the big day. You might have realised that up to now we have used the terms "ballet pumps", "ballerina bow shoes" and "Mary Janes" indiscriminately, and you've probably done the same when referring to this type of shoe. However, although these models are all very similar, they are not the same, and here we're going to explain the differences in the origins of
ballet pumps,
ballerina bow shoes and Mary Janes. Test out your knowledge and read on!
Differences between ballet pumps, ballerina bow shoes and Mary Janes
Of the three terms, the most-frequently confused are probably ballet pumps and ballerina bow shoes, and there's a good reason for that. They are very similar types of shoe, with the difference being in the thickness of the shoe, which in pumps tends to be much slimmer than in bow shoes. However, it's true that these two terms are often used to describe the same thing. In fact, in our
online shoe store
, you can see that we don't have a section for ballerina bow shoes. This doesn't mean that you can't buy flexible models of ballerina bow shoes, or other types, just that we have called all of them "pumps" for simplicity's sake. The one model that does have a marked difference is the
Mary Jane,
which is simply a ballet
pump with a strap and buckle
, that can be made of loops fasteners or a strip of material over the bridge of the foot. They are most often used for little girls, but there also exist models of Mary Janes for women which are ideal for any occasion.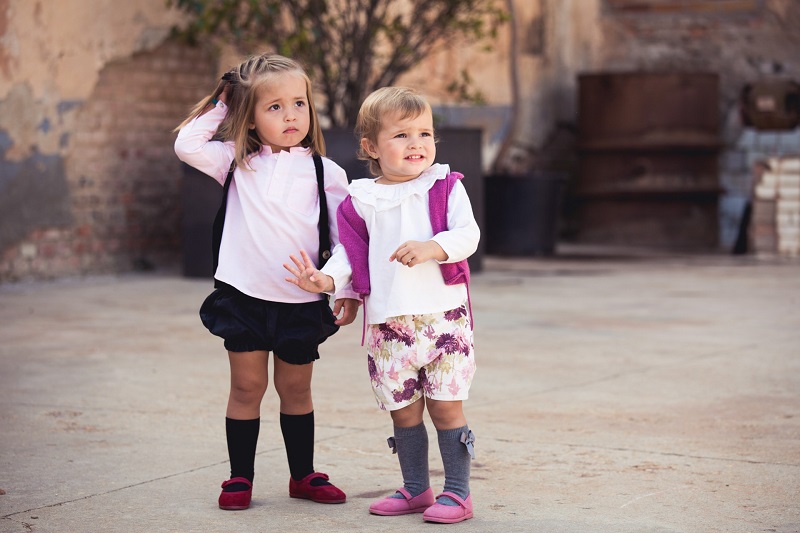 The whole thing can become even more complicated if we also decide to include French pumps or Parisiennes. But it's not complicated at all! These are
ballet pumps or shoes with a narrow little bow
at the front. You can find many different models of these shoes in our
children's section
! And probably in your wardrobe as well, although up till now you didn't know they were called French pumps!
History of ballet pumps
Now, what is the origin of each of these shoes that have become a must in the fashion world? Let's start with the ones whose origins are easiest to guess at:
ballet pumps.
As you can imagine from the name, they started out in classical ballet. This type of shoe began to be worn in ballet performances at the start of the 19th Century. Who would have thought that such a modern shoe could be over 200 years old? However, this model has long since moved away from the stage and nowadays it can be found in all types of looks, from black or navy ballet pumps for everyday wear, to
silver ballet pumps
for parties or even wedding pumps for this type of formal occasion.
History of Mary Janes
In the case of Mary Janes, this model of shoe owes its name to one woman, Queen Maria of Mercy of Orleans, who was known by one and all as Merceditas. Merceditas and her cousin Alfonso XII fell madly in love but, after marrying in 1878, they were only able to enjoy 5 months of marriage due to the queen's untimely death, at the age of only 18. After this tragic loss, a popular song was composed, which related the story of how "the shoes that she wore… were shiny and rich… on the day that they married… from Alfonso a gift." A love story with a sad ending, which was the origin of one of the most popular shoes in history. Who would have guessed it!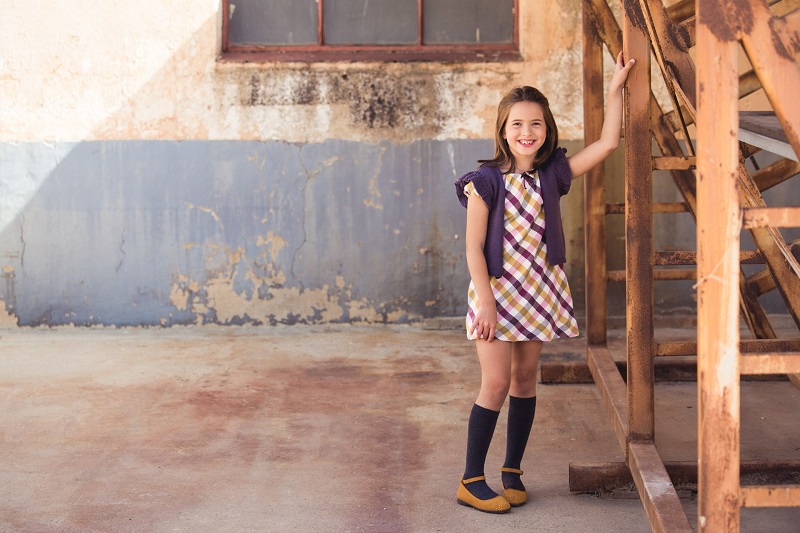 In our online shoe store, you will find a wide range of models, including the
girl's patent leather Mary Janes
, the model that most resembles that worn by Queen Maria of Mercy of Orleans in her time.
History of ballerina bow shoes
As for the history of ballerina shoes, these are also thanks to one person, but in this case their origin is much happier. This was a type of shoe worn by the famous bullfighter Manolete when he performed, and so this is where it gets its name. Although this pump started out as a men's shoe, it soon spread to women's fashion footwear, and soon a great variety of models and styles were being made. And so it is that we can now find
black ballerina shoes,
red ballerina shoes, silver ballerina shoes, golden ballerina shoes, and so on in an infinite range of colours. If you would like to buy
ballet pumps, Mary Janes or ballerina shoes,
take a look at all the models we have for girls and women. We have such a wide range of top quality Mary Janes and ballet pumps at such good prices that your only difficulty will be deciding which one to choose!