How to clean patent-leather shoes to make them shine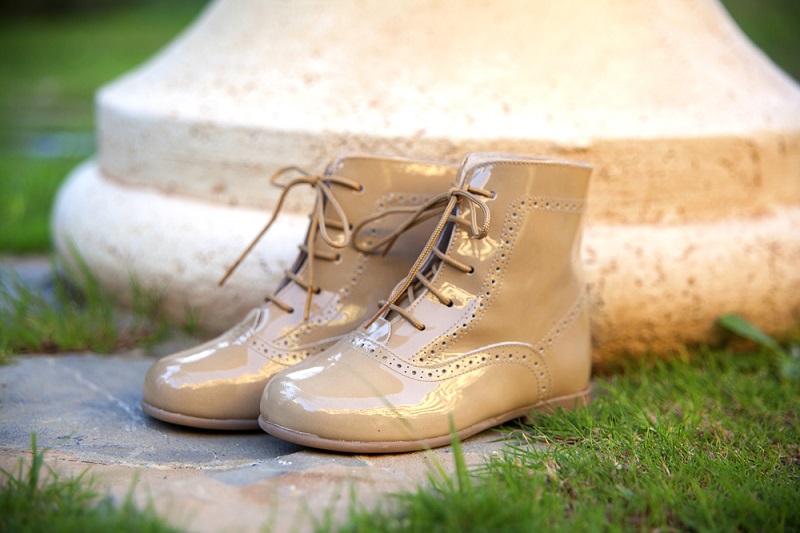 How to clean patent-leather shoes to make them shine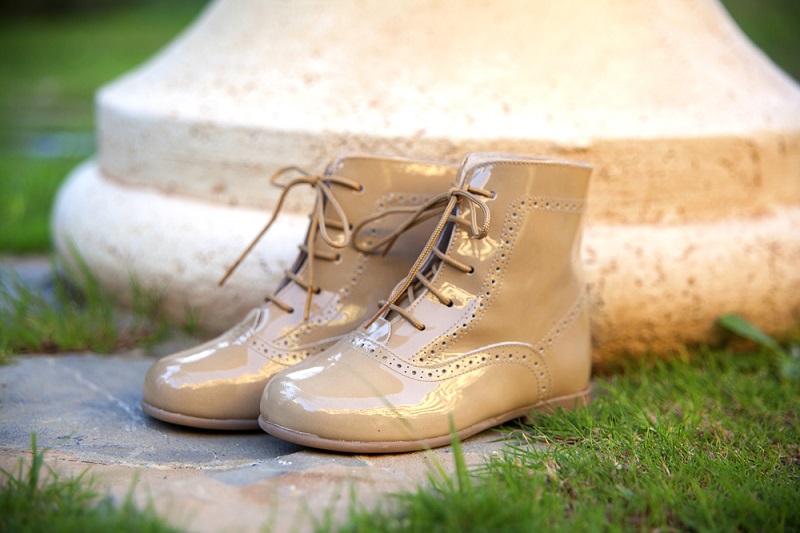 Learn how to clean patent-leather so that your children's shoes look perfect all the time!
Patent-leather shoes are beautiful! Their shine and elegance are undeniable and our children look great in them. Mary Janes, T-bar shoes, boots, booties or sandals, whatever
patent shoes
we choose, they'll always mean quality and elegance. Now, in order to keep that beautiful shine they need to be cleaned from time to time, especially when they are children's shoes. Even though they might be clean and shiny at the start of the day, we never know the state they will be in by the end of the day. Children are curious and will run anywhere, and this might mean saying goodbye to cleanliness! You will no longer need to fear these moments and your children will always wear shiny patent shoes if you follow the tips we give you here.
Cleaning patent-leather shoes in 3… 2… 1…
Children's shoes always come in a wide variety of colours, materials and styles. We have already shown you
how to clean suede shoes
and
velvet shoes
, so let's see how it's done with patent-leather.
Cleaning patent-leather shoes
is quite straight forward. Even though we all have our own way of doing things, and there are many ways of cleaning patent shoes with natural recipes and products, at Pisamonas we want to show you the classical way of doing it. Let's get started!
Just like with all other children's shoes, we first have to wipe off any dust or dirt that may remain before applying any products. In the case of patent-leather, cleaning with a humid cotton cloth will be enough.
Now that there are no specks of dust left we can start cleaning with water and neutral soap.
After making sure we have completely removed the soap and the shoe is completely dry, we will use a specific patent cleaner. We will apply this by rubbing carefully with a cotton cloth making sure we don't leave any traces. To make it shine that extra bit we can rub the shoes carefully with a drop of window-cleaning fluid and a cotton cloth.
Tips to keep patent-leather shoes in good condition
When
cleaning patent-leather
, if you have trouble getting to some of the smaller details on the shoe such as stiches, we recommend you used special shoe brushes. That way you'll make sure you don't leave any dirt behind! Since patent is a more delicate material than canvas or velvet, the way these shoes are stored is also important, so we recommend you always put them in plastic bags to avoid scratches if they rub against other shoes. As you can see, patent-leather requires specific care to make sure it keeps that special shine it has. But, can you imagine having shoes with that typical patent-leather shine that do not require all that care? In that case we recommend shoes with the patent effect. It's true! If you need proof, have a look at these
wellies for girls
or this
lace up Oxford design
for both boys and girls.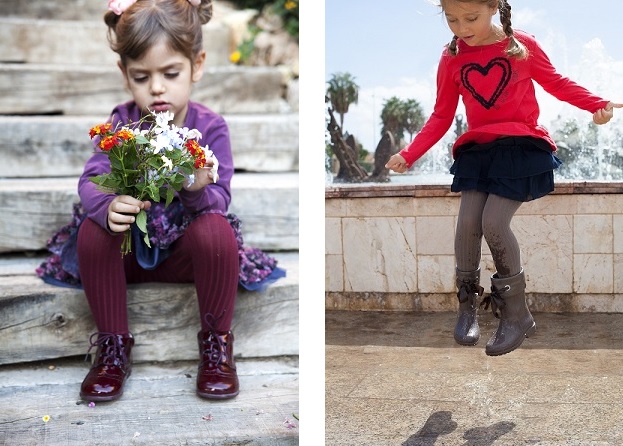 Patent-leather, the fashion item we can always count on
Now that you know how to clean patent-leather, let's have a look at how to make the most of children's outfits. Who hasn't owned a pair of patent shoes and reserved them for those special occasions? At Pisamonas we have children's shoes at good prices so your children can have more than one pair of patent shoes. This way you won't need to reserve them for special occasions and your children can wear them whenever you want them to dress-up. It's easy to combine with outfits, but to get the best look, less is more. Patent-leather is very shiny so it's better worn with simple and plain clothes. With this in mind, patent-leather can become the ideal accessory for your children to look their best in any occasion :)